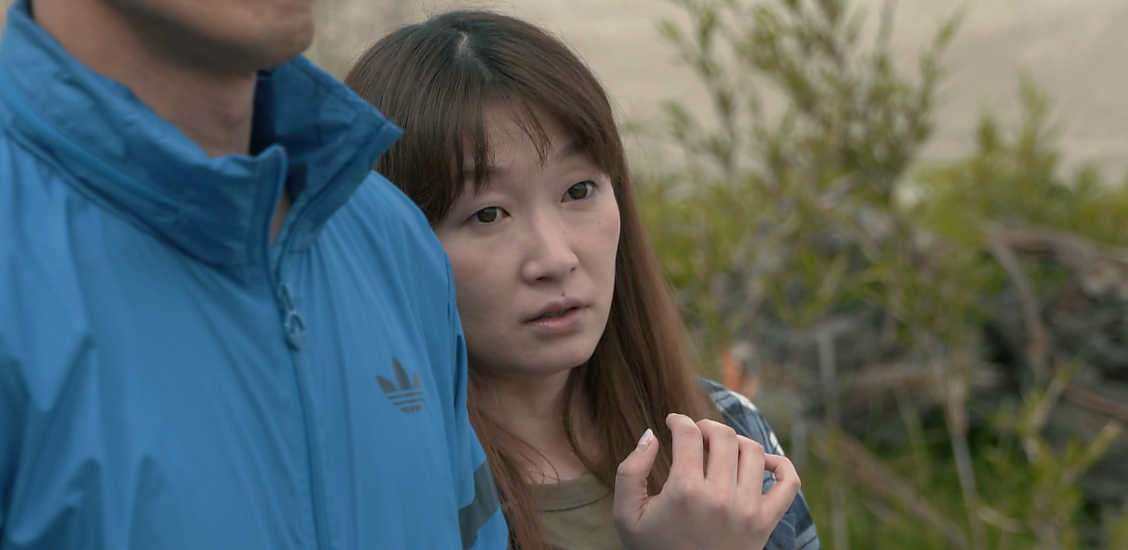 Connecting Rivers
Filmreihe
Kuratiert von Mohamad Moe Sabbah und Laurenz Leky
Überall auf der Welt entstehen neue Gemeinschaften, um alternative Wege der Gesellschaftsbildung, Wirtschaftlichkeit und Interaktion mit der Natur zu erproben. Aus diesen Erfahrungen wiederum entstehen Filme, mittels derer Weltanschauungen und ungewohnte Perspektiven zu reisen vermögen. Alle zwei Monate wird im Theater im Bauturm ein Film aus den verschiedensten Regionen der Welt zu sehen sein, der neue Wege vorschlägt, um den gefährlichen Strömungen von Kapitalismus, Diskriminierung und ökologischer Zerstörung entgegenzutreten. Jedes Screening wird von Gesprächen mit Beteiligten der Filme flankiert, um Einblicke in den kreativen Prozess sowie die Geschichten hinter der Produktion zu ermöglichen und neue Allianzen zwischen dem Publikum und den Filmkünstler*innen zu stiften.
---
All over the world, new communities are emerging to test alternative ways of socializing, economizing, and interacting with nature. These experiences, in turn, give rise to films by means of which worldviews and unfamiliar perspectives are able to travel. Every two months, the Theater im Bauturm will screen a film from different regions of the world that proposes new ways to confront the dangerous currents of capitalism, discrimination, and ecological destruction. Each screening will be flanked by conversations with those involved in the films to provide insights into the creative process as well as the stories behind the production and to forge new alliances between the audience and the film artists.

---
The invisible islan

d
A documentary film on the exclusion zone of Fukushima by Keïko Courdy

Language France | 2021 | 1h25min | HD 16:9 | Color
Production Pika Pika Films | Direction Keïko Courdy | Music Ryuichi Sakamoto, Seigen Ono | Camera Keïko Courdy, Quentin Tyberghien, Ophélie Giomataris, Jimmy Kobayashi | Drone Ryô Nawa | Editing Giuliano Papacchioli | Sound Mix Luc Martinez | Color grading Pauline Le Lay, Vladimir Nassyrkine | Title design Florian Schönerstedt | Partners und Support Kiss Kiss Bank Bankers, Tokyo Prod, Coup de Pouce FIGRA, Festival OVNI, Hotel Windsor, Zoom Japon, Espace Japon, OVNI magazine, Maison de la Culture du Japon à Paris
Saturday, October 21, 2023


Fukushima. In search of the spirit of the zone. A story of nature, men, women, resilience, and failing technology. Decontamination workers of the power plant open secretly their daily lives to the camera.

Waves crash eternally on the shore of Fukushima Daiichi Nuclear Power Plant. Next to a white facility for radioactive waste burning, children play on the ground, black bags of contaminated soil pile up, while grass grows wild in-between.
The film relates the stories of people who survived the tsunami and were forced to leave, people who came back to save their country, and people who came to work from very far for money, decontamination workers of Fukushima Daiichi. In the zone, invisible traumas are everywhere.
The film is a story of resilience, failed technology, and the transformation of a territory. In Japan, the government wishes to forget and go forward, but the traces can not be erased that easily.